Thank you to all our show sponsors and partners!
Official Bathroom Remodeler

Herl's Bath Solutions, is your solution to updating your old and outdated bath area. Herl's has been in business for over 25 years serving Maryland, Delaware and Virginia. Herl's is the expert in the tub and shower area, our virgin acrylic offers protection against stain and odor problems caused by microbes, our system offers you the added exclusive protection of Silver Shield. Silver Shield is infused into the acrylic for a lifetime of your bath or shower system, the silver ions attack microbe cells and prevents bacteria from growing and reproducing. Visit Herl's Bath Solutions at booth 652 to find out how our experts can be your solution to all your tub and shower needs. Mention this ad and receive your free gift! www.herlsinc.com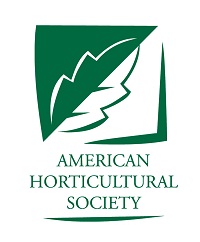 Founded in 1922, the non-profit American Horticultural Society (AHS) is one of the most longstanding, respected national gardening organizations in North America. Through its educational outreach and resources, national and local partnerships and programs, and publicly accessible on-site gardens, AHS shares with all Americans the critical role of plants, gardens, and green spaces in creating healthy, livable communities and a sustainable planet. The Society's membership includes more than 20,000 aspiring, new, and experienced gardeners, plant enthusiasts, and horticultural professionals, as well as numerous national and regional partner organizations. Learn more at
ahsgardening.org
OFFICIAL SLEEP + WELLNESS PARTNER

Sleep Number delivers proven, quality sleep through effortless, adjustable comfort and biometric sleep tracking. Experience how Sleep Number's revolutionary 360® smart bed and SleepIQ® technology are proving the connection between sleep and well-being. Visit us in booth 532 or at sleepnumber.com.

Home equity financing has the flexible options you need to achieve your goals. With a TD Bank Home Equity Line of Credit or Loan, you can renovate and improve your home, consolidate debt, finance education and make major purchases. Stop by our TD Bank Booth during your visit to the 2020 Capital Remodel and Garden Show and let our professional experts show you how easy it is to get the money you need to do the things you want. Booth 826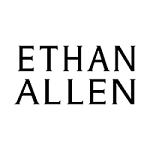 Official Furniture Sponsor
Incredible quality, unsurpassed craftsmanship, and a virtually endless array of furnishings and customization options: At Ethan Allen, there's truly something for everyone. We offer a range of both Quick Ship and custom-made furniture, much of it crafted in our own North American workshops, and a wonderful selection of artisan-crafted accessories, as well as custom window coverings. Our team of interior design pros can help you with both simple and big decisions, from choosing a lamp to furnishing your entire home. Stop by one of our local design centers in Tysons, Sterling or Arlington to schedule a complimentary in-home appointment with an Ethan Allen designer today.

Merrifield Garden Center is an award-winning garden center, nursery and landscaping company that was established in 1971. Our goal has always been to provide exceptional quality, superior selection and outstanding service. Family owned and operated by the Warhurst and Williams families, we have grown to become one of the largest and most complete nurseries in the country with over 2,000 varieties of shrubs and trees and over 5,500 varieties of annuals and perennials. We have everything you need and more than you can imagine to bring out the best in your garden and home. Our custom landscaping department has the creativity, expertise and resources to handle any project - big or small. Our goal is to exceed your expectations and be competitively priced. merrifieldgardencenter.com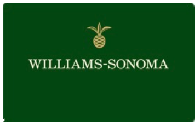 Williams Sonoma Community Events Marketing and its affiliated home improvement companies have partnered to coordinate in home free design consultations for kitchen, basement and all home exterior products. Please contact us on (703) 424-3281 or by email marketing@atlanticmgb.com

THANK YOU TO OUR SPONSORS & PARTNERS: