ONLINE TICKET SPONSOR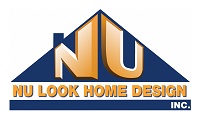 Your home is more than your castle — it's a reflection of your personal style. Shouldn't the outside make a bold statement about who you are? At Nu Look Home Design, Inc., our design pros and home remodeling experts work with homeowners across the country to deliver beautiful, affordable and energy-efficient home improvements that not only look fantastic but provide the ultimate in form and function. More than that, our installers are the best in the business. Our experienced team of craftsmen and professional home remodelers will work with you to achieve the new look you've always dreamed of. www.nulookhomedesign.com
OFFICIAL MASSAGE CHAIR COMPANY

In today's culture, we place more emphasis on our wellness than ever before. After all, a higher level of overall well-being leads to a higher quality of life, which better equips us to conquer our limitations and enjoy doing the things we love most. At Infinity, we aim to help people of all lifestyles do just that by designing our chairs with the latest technology in the industry, including adjustable 3D massage and modern conveniences like Bluetooth® and mobile app compatibility. Elevate your wellness and live your best life with Infinity Massage Chairs. infinitymassagechairs.com
OFFICIAL SLEEP + WELLNESS PARTNER

Sleep Number is redefining the future of sleep and shaping the future of health and wellness. Discover smart, effortless sleep with the new Sleep Number 360 smart bed. To experience a better quality of sleep, visit Sleep Number at SleepNumber.com
Official Bathroom Remodeler

Herl's Bath Solutions, is your solution to updating your old and outdated bath area. Herl's has been in business for over 25 years serving Maryland, Delaware and Virginia. Herl's is the expert in the tub and shower area, our virgin acrylic offers protection against stain and odor problems caused by microbes, our system offers you the added exclusive protection of Silver Shield. Silver Shield is infused into the acrylic for a lifetime of your bath or shower system, the silver ions attack microbe cells and prevents bacteria from growing and reproducing. Visit Herl's Bath Solutions at booth 652 to find out how our experts can be your solution to all your tub and shower needs. Mention this ad and receive your free gift! www.herlsinc.com
OFFICIAL STAGE AND BAG RIGHTS SPONSOR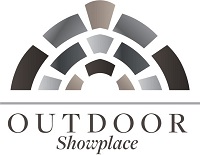 Outdoor Showplace, located in Dumfries, Virginia, is the one-stop shop for all your outdoor construction and accessorizing needs. We provide installation services throughout Northern Virginia for patios, decks, porches, and more via our fully vetted network of specialized contractors. We also carry supplies and accessories for your outdoor space, including furniture, plants, grills, and more. Visit Outdoor Showplace to enjoy a one-of-a-kind experience that bridges the gap between homeowners and contractors. Our space provides homeowners a showroom environment where they can view living examples of hardscape spaces fully accessorized with furniture, plants, and a wide array of products and features. It gives contractors a place to demonstrate their services and guide homeowners through product and finish selections in a real-life context. Come join us every Saturday, Spring through Fall, for "Showplace Saturdays," a unique experience where homeowners can receive hands-on demonstrations of our outdoor offerings. Free food and family-friendly entertainment are provided at every event. www.outdoorshowplace.com

Home equity financing has the flexible options you need to achieve your goals. With a TD Bank Home Equity Line of Credit or Loan, you can renovate and improve your home, consolidate debt, finance education and make major purchases. Stop by our TD Bank Booth during your visit to the 2019 Capital Remodel and Garden Show and let our professional experts show you how easy it is to get the money you need to do the things you want.

HomeAdvisor is an easy way for homeowners to find and connect with trusted home improvement, maintenance and repair professionals. We offer our homeowners a comprehensive suite of tools, products and services such as our patented Profinder, True Cost Guide, Instant Connect and Instant Booking. Access to all of the site's features is free to homeowners, with no membership fees. homeadvisor.com

Merrifield Garden Center is an award-winning garden center, nursery and landscaping company that was established in 1971. Our goal has always been to provide exceptional quality, superior selection and outstanding service. Family owned and operated by the Warhurst and Williams families, we have grown to become one of the largest and most complete nurseries in the country with over 2,000 varieties of shrubs and trees and over 5,500 varieties of annuals and perennials. We have everything you need and more than you can imagine to bring out the best in your garden and home. Our custom landscaping department has the creativity, expertise and resources to handle any project - big or small. Our goal is to exceed your expectations and be competitively priced. merrifieldgardencenter.com

Farrell Farms is a nonprofit organization that produces delicious artisan snack products to support the Kory Wawanaca Children's Home in LaPaz Bolivia. The home serves abandoned, neglected and orphaned children in a loving Christian home. Most of the children have been subjected to severe abuse and neglect and the home provides a safe place for them to grow to healthy, responsible adults. Farrell Farms is operated exclusively by volunteers; there are no paid staff and 100% of the funds raised support the children in the home. We use North Carolina pecans and peanuts, local honey and as many other local products as possible. Our snacks are made in a NC Department of Agriculture inspected kitchen in Goldsboro NC. We are a member of Goodness Grows in North Carolina. farrellfarms.com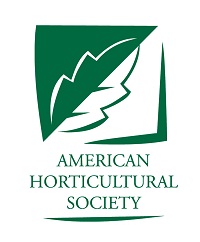 As a sponsor, the American Horticultural Society offers FREE admission for two, when you sign up for an AHS couple's membership for only $40, a savings of $34. Click here to sign up.
Founded in 1922, the non-profit American Horticultural Society (AHS) is one of the oldest member-based national gardening organizations in North America. The Society's membership includes 20,000 avid gardeners and horticultural professionals, as well as numerous regional and national partner organizations.

Through its educational programs, awards, and publications, the AHS connects people to gardening, raises awareness of earth-friendly gardening practices, introduces children to plants, brings together leaders to address important national issues, and showcases the art and science of horticulture.

AHS members enjoy the Society's award-winning magazine, The American Gardener, delivered six times a year, free admission and other discounts at more than 320 public gardens and arboreta across North America through our Reciprocal Admissions Program, discounted or free admission at select flower and garden shows, and discounts on garden products and publications from our highly-regarded partners. Additionally, members living or visiting the DC area can visit our headquarters at River Farm and take advantage of discounted programs and events and books and gifts in our garden shop.

The AHS headquarters at River Farm in Alexandria, Virginia, is a national showcase for gardening and horticultural practices. Once part of George Washington's farmland, this 25-acre historic site overlooking the Potomac River features a blend of formal and naturalistic gardens, including a four-acre meadow, a vegetable demonstration garden, and an award-winning children's garden.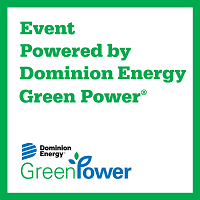 Headquartered in Richmond, VA, Dominion Energy [NYSE: D] is one of the nation's largest producers and transporters of energy, with a portfolio of approximately 31,000 megawatts of electric generation; 106,400 miles of natural gas gathering, storage, transmission and distribution pipeline; and 93,600 miles of electric transmission and distribution lines. We operate one of the largest natural gas storage systems in the U.S. with more than a trillion cubic feet of capacity, and serve nearly 7.5 million utility and retail energy customers.

Our company is built on a proud legacy of public service, innovation and community involvement. In addition to our core businesses, Dominion Energy and our 21,000 employees invest in the communities where we live and work and by practicing responsible environmental stewardship wherever we operate.