See Jeff Devlin At The Capital Remodel + Garden Show
Feb 24, 2015, 16:05 PM
Jeff Devlin is host of HGTV's
I Hate My Bath
and a mentor in the new HGTV hit show
Ellen's Design Challenge
. He proves that home renovation can be enjoyable and not intimidating. He is a Licensed Contractor with a fund and down-to-earth approach. We know he will delight the audiences at the
Capital Remodel + Garden Show
because he's a self-proclaimed "big ham" who can design and build anything!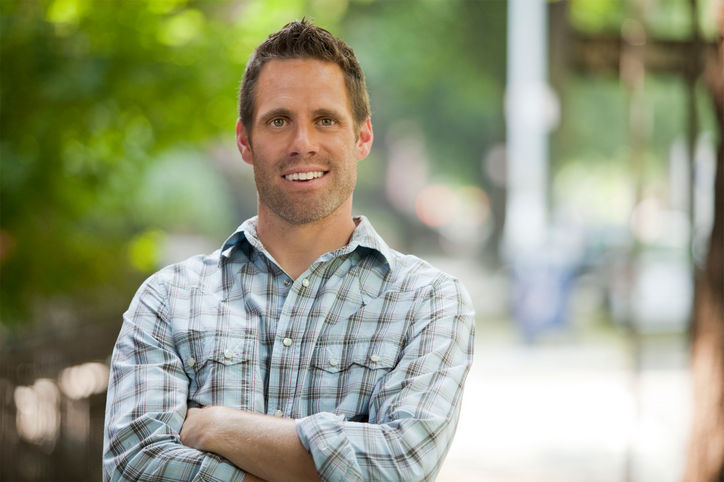 Last week Jeff sat down with
The Washington Post
's Jura Koncius and they live-chatted with readers for an hour. His answers to these interesting questions give and insight into his skills and personality. We picked some of our favorite questions and answers from their chat so you can get to know Jeff a little better before you see him at the show - check it out below.
Question
: Are there new solid surface materials (not acrylic) available for shower floors and walls? I am tired of dealing with grout. Thank you - I love these chats!
Jeff: "I do have a go to when it comes to shower floors. I prefer a larger format tile with a linear drain, but there are companies out there like mtibaths.com that will make a solid surface base. Acrylic shower bases kind of get a bad rap mostly because of how they were installed. If they have support underneath they can be great."
Question
: Hi Jeff - I love that Ellen DeGeneres has gotten into the design world and would love to know what you thought about the first season and your favorite experience - did you get to work with Ellen?
Jeff: "Wow, kind of a tough question because it was all so fun. I have to say the pressure to build in a time frame was definitely interesting. Favorite experience would have to be collaborating with Carley. We think very much alike and it was like working with my younger sister (I have 5 brothers but no sisters). Plus, I never get to hang out with other hosts so to get to meet Chip Wade, Dave Sheinkoph, Brooks Utley, Matt Muenster, Karl Champley was absolutely incredible. I respect them all and to be around the creativity and craftsmanship was amazing. Plus, I had access to every tool known to mankind!"
Question
: What are some ways to remodel an adult bathroom to fit a kid (on a budget)?
Jeff: "I always go with the obvious of paint, but I believe now-a-days they should be personalized to them. Vanities have gotten relatively inexpensive so going with a lower one to accommodate their small size instead of having to pull out a stool. The most important thing is to involve the kids with the decision. Take them shopping with you when you pick out the shower curtain. You don't have to agree with them - just include them. You would be surprised at how good some kids are at picking out some fund and cool items. Depending on their age you can also just go very neutral with the bath but the add accents that can change along with their age."
Question
: How did you end up hosting a show on HGTV? What has been the most unexpected thing to happen during a show remodel? Thanks.
Jeff: "The fact that I still get to be on TV has always shocked me. Thought it was going to be a one and done thing. I will also do construction and it looks like I will get to live the dream by working in TV for a bit longer. As far as how, someone came to my house one day and was testing their new camera and low and behold, I didn't know it, but they sent in the tape and two weeks later I was called to be on Spice Up My Kitchen on HGTV."
Question
: Help - My bathroom is only five years old but it seems that the tile workers didn't go a great job sealing it as mold/mildew (not sure which) is growing in the crevices and I can't get it out - even with bleach. I've tried everything. What is the fix for this? Should I call a tile installer to come out and strip/reseal/etc.?
Jeff: "Easiest thing to do would be to remove all the grout. There are very inexpensive grout removal tools at the big box stores. It requires no special skill, just elbow grease. Once you remove all the old grout then you can apply new grout. Note: Make sure to seal new grout or go with an epoxy grout that doesn't need to be sealed. One thing I will say is make sure there is not a problem behind the wall. Check for mold or mildew behind the tile before you invest in all that work."
Question
: My very tiny full bath desperately needs updating. It's the only one in my little 1940s house and since there's little room for expansion, I'm going to work with the existing footprint. What should I be thinking about? For instance, as the only bath, should I definitely make sure there's a tub? Is it okay that I don't want a pedestal sink even if the bath is small? And, most importantly, how do I realistically estimate costs?
Jeff: "Okay, lots of questions in there, so here we go! First, do what I like to call an inspiration book. Find the products you want to put in and make a document with them all in it. Then calculate their costs. Understanding what the material costs is very helpful with your decision. Labor does vary from different areas, but this helps the contractors' bids be exact and when you get multiple bids then they should all be comparing apples to apples.

To tub or not to tub? I firmly believe that you renovate according to your needs; this is your bathroom! Someone will buy your house even with just a shower. You might limit the amount of people, but someone is out there. I haven't taken a bath in 20 years (I do shower though!).

I don't see any problem with not going with a pedestal sink as storage for small baths are tough and you get it anywhere you can, but would caution you to make sure you have the appropriate clearance with all the stuff you are putting back in. I always send homeowners to NKBA.org for any questions regarding standards for layout. Best of luck!"
Jeff has to know-how, charm, and experience to help with your next home improvement project. See him at the
Capital Remodel + Garden Show
, February 27 - March 1, to get great advice and tips. Jeff will be gracing the Main Stage on Friday, February 27th at 7pm, Saturday, February 28th at 2pm and 7pm, and Sunday, March 1st at 2pm - don't miss him! Buy your tickets early to avoid box office lines and score the best deals - right now you can
get 2-for-1 tickets on Facebook
.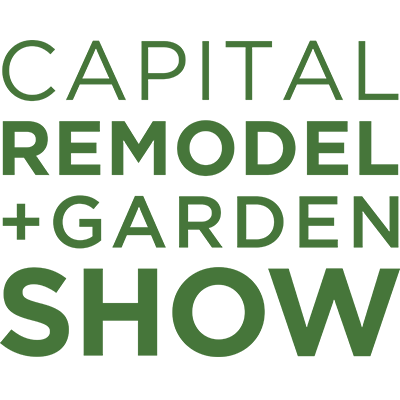 FEBRUARY 27 - MARCH 1, 2015.
DULLES EXPO CENTER