CLINT HARP
Appearance sponsored by TD Bank.
Clint Harp can be found regularly on HGTV's hit show Fixer Upper as the dumpster diving, reclaimed wood loving carpenter. After quitting his sales job in 2011 to pursue his dream of building furniture and owning his own company, the last thing he expected was to be a nationally known carpenter featured on HGTV. Now, together with his wife Kelly and their 3 kids, the Harps spend each day pursuing their dream and blazing the new trail of owning their own company. Harp Design Co. provides quality furniture and home goods to customers all across the U.S. and abroad. Constantly adjusting to unexpected national exposure, the Harps work hard each day to grow as a family and a business whose core values are love, beauty, and creativity. Up next, Clint will star on the DIY Network series Wood Work. Along with his wife, Kelly, and the team at Harp Design Co, Clint uses reclaimed lumber to build new furniture out of old wood for clients. Crazy requests with tight deadlines are the norm, but Clint and his team are ready to tackle any "Wood Work" challenge.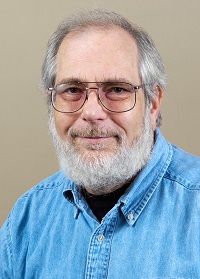 Mike McGrath
Mike McGrath is the host of the nationally syndicated Public Radio show, You Bet Your Garden, garden editor for WTOP News Radio in Washington, DC and a contributing editor and columnist for Greenprints magazine. Mike is also the former Editor-in-Chief of Organic Gardening magazine, winner of 4 consecutive "Best in Show" awards for major exhibits staged at the prestigious Philadelphia Flower Show from 1993 to 1997 and the gardening expert on the weekend edition of The Today Show, Saturday mornings on NBC from 1993 through 1997. His books include "The You Bet Your Garden Guide to Growing Great Tomatoes"; "The Kitchen Garden Box; Save & Sow Seeds of Your Favorite Vegetables"; "Mike McGrath's Book of Compost" "Kitchen Garden A to Z"; and "You Bet Your Tomatoes!" Mike lives in the boonies of Eastern PA with his family, raised bed organic garden, raspberry patch, peach orchard and an inconsistent number of rescued cats. He plays pinball, enjoys baseball, grows way too many tomatoes, likes garlic the best, and will not eat lima beans, no matter how much you pay him.