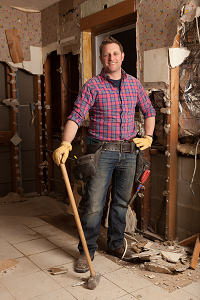 George Oliphant
George Oliphant is a licensed contractor and host of a nationally syndicated TV show. Each week, the Emmy Award-winning host teams up with design and construction experts to rescue a deserving family or community on his hit show "George to the Rescue" on NBC. From complete design updates to brand new kitchens and community centers, George fixes the problem in a half hour!
Presentation topic: 'Home Renovation: Perception vs Reality'
Dates and times:
Friday, February 21 at 2PM
Saturday, February 22 at 12PM & 3PM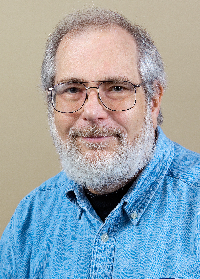 Mike McGrath
Mike hosts the nationally syndicated You Bet Your Garden, which airs (as a television show) every Saturday morning at 10 am and again the following Monday and Wednesday afternoons on WLVT; PBS 39 in Bethlehem PA; and at various times around the country as a syndicated PBS half-hour.

YBYG also continues its run as an hour-long radio show. Our presenting station is the newly launched WLVR-FM; 91.3 in Bethlehem PA; Saturday mornings at noon and Sundays at 11. The show is also heard on Public Radio stations across the nation—including Nashville, Memphis, Norfolk, Santa Barbara, State College, Oklahoma City, Spokane, St. Thomas, Texas, Alabama, North Carolina, Alaska, Maryland, Michigan, and other exotic locales.

View stage schedule for presentation topics and times
.