The Washington Post Chat: Joanie Sprague
Feb 21, 2018, 14:30 PM
Joanie Sprague will be appearing at the Capital Remodel and Garden Show at Northern Virginia's Dulles Expo Center, February 23-25. She is joining the team on TLC's revival of
Trading Spaces
. A home improvement expert, she will be a carpenter on the show's return after the its ten-year hiatus. She has been on DIY Network's
Run My Renovation
and
Man Caves
.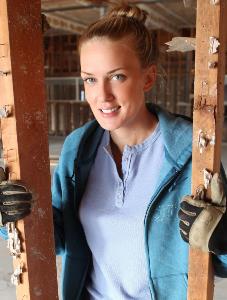 Before her visit to the DC area she participated in the
Washington Post
live chat conducted by Local Living editor Jura Koncius. Here are just a few of the questions she answered. Come to the Capital Remodel and Garden Show to see her where she will share home improvement tips, take your questions, and more.
Question: New Show

How is this Trading Spaces different from before?
A: Joanie Sprague - This year some of the fun differences are - me and Brett - the New Carpenters! Also, we have increased our budget to $2,000 instead of $1,000. It's definitely still quite a challenge to do a room at that price!
Question: Glass Tiles

I would like to tile my shower with glass tiles. I understand they cost more and are harder to place, so aren't really a DIY project. Is there anything more I should know about them, such as do they chip easily? I love the look, but want to make sure I won't regret it in a few years.

A: Joanie Sprague - I love glass tile, and honestly you can't go wrong with this option. Tile work is one of my favorite things because there are so many things you can do. With glass however, there are often times less color options. Also, yes, you should use a pro with glass tile install because the glass is usually translucent, and you can see the adhesive through it, (so better not to attempt insulation solo). The other great thing about glass though is it 100% does not absorb water and mildew doesn't grow on it. WIN WIN for cleaning!
Question: Carpenter Skills

How did you learn carpentry skills? Do you actually do your own work at home?
A: Joanie Sprague - Hey there! Great to talk to you. I had learned a lot about home renovation as a kid, working with my dad. He was a glazer for almost 20 years before he became a pastor. So I followed him a lot, handing him tools, etc. But as I got older, my own interests led me to carpentry, furniture refinishing, and construction. Even though I modeled, I was always doing some sort of project with my hands, on the side. I even landed a show on the DIY Network 9 years ago where I really got into construction and learned from some of the best cabinet makers in the business. Although I'm still quite green in some aspects of carpentry, it's become a passion and something I work at every day. xo

Question: DIY Projects

Hi Joanie, I am really excited for the upcoming Trading Spaces Revival, congratulations on the new show. My question is in regards to DIY, I am new to DIY projects and am wondering when to DIY and not to DIY? I just put up a pallet accent wall, with surprisingly no problems! So I am now a little braver than before, where do I need to cool my jets?
A: Joanie Sprague - YOU GO!!!! WOO HOO!! This is so awesome to read this! Taking that first project head on is such a rush but you did it! I think it just depends on what you're looking to do next. I think if you can do a pallet wall, you could easily handle a tile or beadboard backsplash, or maybe even building some fun outdoor furniture! Check out The Rehab Life on YouTube. They are perfect for beginner furniture builders!! Congrats again.
Question: Crown Molding

Is Crown Molding really a must in a living room?
A: Joanie Sprague - Hello! I don't think crown is needed in every space. (We don't have it in our apartment at all.) If you have higher ceilings though (over 9-10 feet, it does look great) But you can also have a very contemporary home with 8' ceilings and still have molding, just remember to keep it smaller if you have lower ceilings, you don't want 12'' molding on walls that high. I would use max 3-4" on 8" walls.
Question: Learning to DIY

When I bought my first house, my former roommates gave me a book called "How to Fix Things in Your Home" and that's what got me started. Later, I took a non-credit class in home repairs at the local Community College. Home Depot and Lowe's also offer seminars on specific tasks such as ceramic tiling.
A: Joanie Sprague - You rock! I love all these things that you've done to learn. Lowe's and Home Depot have so many fun classes, it's a great place to learn! Can't go wrong at a Community College too! Proud of you.
The Capital Remodel + Garden Show takes over the Dulles Expo Center February 23-25. With hundreds of home improvement experts, including Joanie Sprague, ready to help with your next project, it's a must-attend event for Northern Virginia homeowners.
Get your tickets now
and start planning your trip. We can't wait to see you there!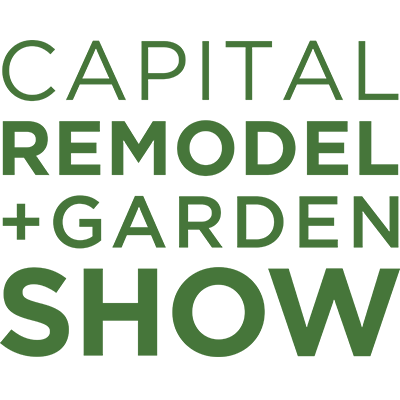 FEBRUARY 23-25, 2018.
DULLESE EXPO CENTER