Getting to Know Chris Lambton
Feb 22, 2018, 14:35 PM
Chris Lambton is a landscape and lifestyle expert based on Cape Cod, MA with his wife Peyton. Chris is host of DIY Networks
Yard Crashers
and appears with Peyton on HGTV's
Going Yard
where they transform backyards, one house at a time. The show highlights Chris's landscaping skills and gardening know-how as he creates outdoor living spaces and features including patios, pergolas, fire pits and water features for deserving homeowners.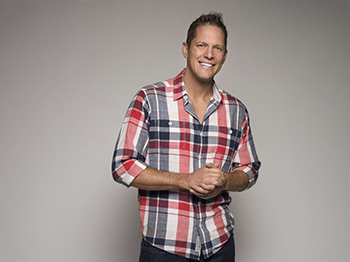 Chris' expertise includes landscaping, hardscaping, garden planning, lawn care, and maintenance for all of these areas of your outdoor living space. Appearing on the Capital Remodel + Garden Show's Main Stage sponsored by TD, Chris will be sharing his top landscaping and outdoor living tips with audiences. Can't wait to see the HGTV star and his lovely wife Friday, February 23 and Saturday, February 24? Enjoy our brief interview below!
Q: What was the last picture you took with your phone?
Chris
: "The last picture I took on my phone was a selfie on the beach with my daughter Lyla James."
Q: If you had to move to another country, which would you pick and why?
Chris
: "Spain. I love the country and its culture. Between the tapas, siestas and beaches it's a perfect place to live."
Q: What's one thing we wouldn't guess about you?
Chris
: "I have no middle name."
Q: What's a common mistake homeowners make when they take on a home improvement project themselves?
Chris
: "Plant shrubs and plants too close together or too close to the house. It is important to research and find out how large a plant will get."
Q: Where do you go online to find inspiration?
Chris
: "There are so many places to find inspiration online nowadays but my go to places are: Pinterest, Instagram and HGTV.com. All three are great places to just look at photos to get ideas and inspiration for whatever projects you are working on."

Q: Would you rather upgrade your closet, bathroom or kitchen?
Chris
: "The kitchen because you will get the best return on investment and it is the most used room in the house."
Q: Could you live in a tiny home?
Chris
: "Never. I am too tall. I would hit my head all the time."

Q: What's a must-have at any party you're throwing?
Chris
: "Good beer and good music. That makes a great party!"
Have more questions for Chris? Bring 'em to the Capital Remodel + Garden Show! You can see Chris and Peyton Lambton Friday, February 23rd and Saturday, February 24th. We're filling the Dulles Expo Center with hundreds of home improvement experts.
Get your tickets now
and start planning your visit. We can't wait to see you there!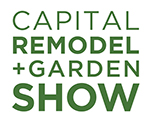 DULLES EXPO CENTER
FEBRUARY 23-25, 2018.