Meet HGTV's Peyton Lambton
Feb 23, 2018, 14:06 PM
Peyton Wright Lambton grew up in the mountains of East Tennessee and graduated from the University of Tennessee in Knoxville. She lived in Dallas for a few years before appearing on season 10 of ABC's
The Bachelor
and season 1 of
Bachelor Pad
. After the show she met her husband, Chris Lambton, and the two currently work for HGTV and the DIY Network on landscaping and renovation projects.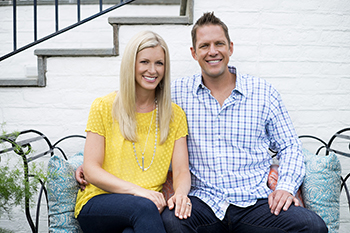 Peyton enjoys refinishing furniture in her spare time. She is actively involved with St. Jude Children's Research Hospital and Compassionate Care ALS. Peyton and Chris currently live on Cape Cod with their baby Leyla and Swiss Mountain Dog, Summitt.
Can't wait to see Peyton and Chris at the Capital Remodel + Garden Show? The garden gurus will be sharing their landscaping tips on the Main Stage sponsored by TD on Friday, February 23rd and Saturday, February 24th. But managed to catch up with Peyton ahead of her presentation. Check out our interview below!

Q: What was the last picture you took with your phone?
Peyton
: "A picture of our daughter looking out the back door."
Q: If you had to move to another country, which would you pick and why?
Peyton
: "Australia. When the weather is nice everyone takes off work and goes to the beach."
Q: What's one thing we wouldn't guess about you?
Peyton
: "I've been skydiving twice."
Q: What's a common mistake homeowners make when they take on a home improvement project themselves?
Peyton
: "Everyone gets excited about demo and destroying the old to bring in the new. Make sure you do your research and speak to professionals before taking a sledgehammer to a wall. It could be load bearing and/or have plumbing and electric running through."

Q: Where do you go online to find inspiration?
Peyton
: "Pinterest. It's the best spot to search and to save what you like in one spot."

Q: What's your best organization hack?
Peyton
: "Recently I was having trouble keeping my jewelry organized and I was constantly untangling necklaces. There was a blank wall in my closet so I used the vertical space and hung S-hooks on a curtain rod to keep everything organized and in sight. This makes choosing my accessories much easier!"

Q: What are your best small space living hacks?
Peyton
: "Choose furniture that can double as storage. An ottoman that has a lid to keep blankets inside, or a coffee table that pulls up into a desk for working at home. There are so many options available to give you what you need without crowding your space."
Q: What's a must have at any party you're throwing?
Peyton
: "Toothpicks. I'm a bit of a germophobe! I like to serve appetizers and most of the time it's small bites so I provide toothpicks for people to grab what they want without having to put their fingers in the bowl of olives or all over the cheese platter."

Q: Would you rather upgrade your closet, bathroom or kitchen?
Peyton
: "Kitchen for sure. We spend majority of our time in the kitchen and we love to cook!"

Q: The three things I can't live without are_______.
Peyton
: "My phone/camera, Yeti with coffee, Aquafor."
The Capital Remodel + Garden Show is filling the Dulles Expo Center with hundreds of home improvement experts, including Peyton and Chris Lambton, February 23-25.
Get your tickets now
and start planning your visit. We can't wait to see you there!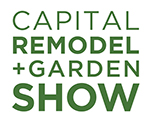 DULLES EXPO CENTER
FEBRUARY 23-25, 2018.