How To Choose a Landscape Specialist
Feb 17, 2019, 18:23 PM
The Capital Remodel + Garden Show is a welcome sign that spring is right around the corner, and planning for outdoor space is something to start right now. With more than 300 exhibitors in the remodel and garden categories, this must-attend event also includes four fully landscaped garden displays with examples of new products, plants, accessories and features to add to a garden landscape in the coming year.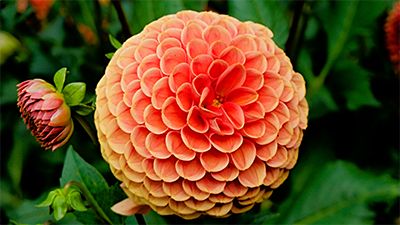 While a planned landscape can increase the value of a home and improve functionality with a professional designed garden, finding the right professional is key to creating a beautiful and satisfying space. Check out our top tips for planning a new outside space:
1. Talk to neighbors, friends and family for recommendations - especially if they have outdoor spaces that you have visited and enjoyed.
2. Understand the different levels of experts whether a landscape architect or nursery/garden expert.
3. Create a design and budget.
4. Add features that enhance your living experience like a water feature, fire pit, entertaining area or vegetable/herb garden.
5. Visit the Capital Remodel + Garden Show to walk through garden features, while interviewing the experts on the spot. This year's featured garden experts include Blue Sky Landscaping, Meadows Farms, Premium Lawn & Landscape, and Amazing Earth Landscapes.
Find everything you need to refresh your home and garden at the Capital Remodel + Garden Show, happening February 22-24 at the Dulles Expo Center.



FEBRUARY 22-24, 2019.
DULLES EXPO CENTER