Introducing the Succulent Bar
Grow your garden and your green thumb with a little help from the Capital Remodel + Garden Show. The home and garden event of the season returns to the Dulles Expo Center February 22-24, and this year's event has an all new feature we can't wait for you to experience: the Succulent Bar!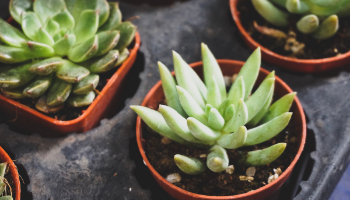 May Bernhardt, owner of
Mayflowers
, a floral design studio with locations in Reston and McLean, Virginia will lead succulent arrangement classes in our Succulent Bar. Participants will be able to learn how to create a succulent arrangement for $30, which includes the finished product to take home. Additionally, May will be selling arrangements, bouquets and garden ornaments at in Booth #122.
May's approach to floral design is holistic and goes beyond the typical flower arranging model. With a lifestyle designer's eye, she arranges flowers to celebrate, honor and acknowledge life's milestones, but also uses the flowers to create an impressionable lasting experience. Check out our Succulent Bar Schedule to plan your visit:
Friday, February 22: 12pm and 3pm
Saturday, February 23: 12pm and 4pm
Sunday, February 24: 12pm and 3pm
The Capital Remodel + Garden Show is filling the Dulles Expo Center with hundreds of home and garden experts February 22-24, 2019. Plan your visit today! We can't wait to see you at the show!





FEBRUARY 22-24, 2019.
DULLES EXPO CENTER
Feb 19, 2019, 12:08 PM